On Sunday 15th November we launched our Fingernail2Go kiosks in Trinidad and Tobago at the Radisson hotel in the Port of Spain.  The new nail art technology was received with great enthusiasm by those at the event who had the opportunity to try the kiosks natural prints and nail sets.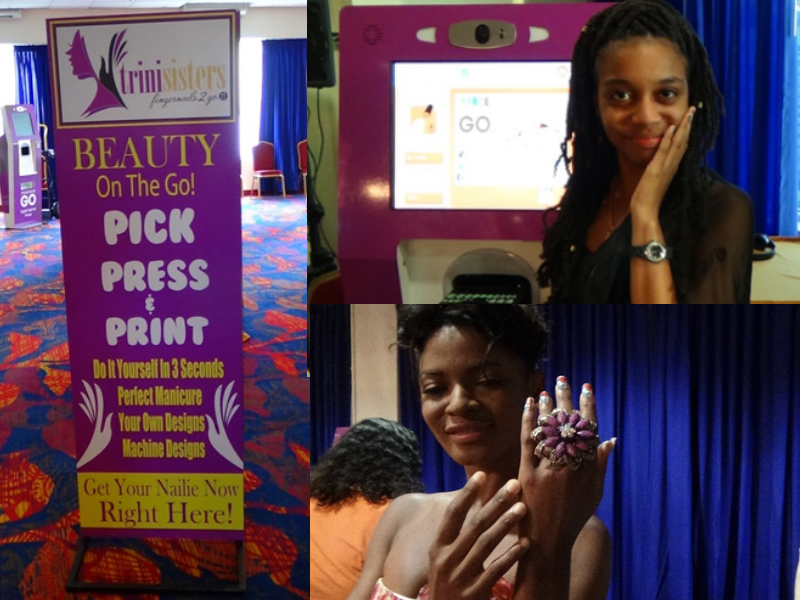 The launch included a fashion show by designer Heather Jones International, models chose nails from the kiosk to feature alongside her latest collection. During the evening there was also a cocktail reception, buffet, demonstrations, guest speakers and entertainment.
Kiosks can be used to choose a design from the machine, create your own design and even to take a selfie and have the image printed on your nails.  Those at the event enjoyed selecting styles, taking selfies and experimenting with the ground breaking technology. Six kiosks have now been placed in locations throughout Trinidad and Tobago and are being distributed by Paula Chester Cumberbatch.