Life's not perfect but your nails can be!
Getting your nails done is guaranteed to give you that little boost of confidence. Whether it's extending the length of your own nail or adding a splash of colour, nails are always better when shown a little TLC.

At Fingernails2Go we have done our homework and have brought you a collection of ideas straight from the catwalk, giving you an inkling of some of the biggest nail colour trends right now.
Dark, Glittery Navy – Navy is by no means new. However, this year it's getting an update. We're talking sparkle, sparkle and more sparkle. With this look we're screaming sophistication that will guarantee to get people talking about your nails. This look is best worn on short, square nails to keep you looking sharp.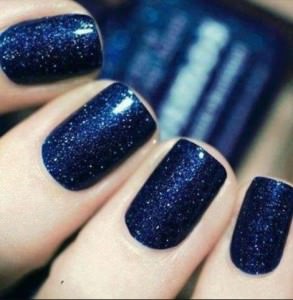 Warm, Opaque Beige – Forget sheer nudes and girlie pale pinks. This year it's all about creamy 70's beige. This look, should be totally opaque, warm in tone and shiny. This colour is beautifully natural and is complimentary to all skin tones. This colour is ideal on trimmed, natural shaped nails.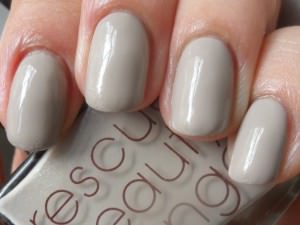 Charcoal Grey – Are you brave enough to wear this deep, moody and thoroughly modern colour? Charcoal Grey is for those trend setters who dare to be that bit different. Dark grey works beautifully on rounded nails and is perfect from day to night.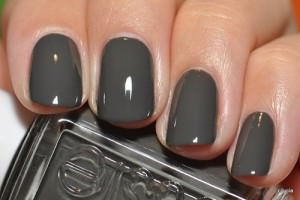 Classic Apple Red – When in doubt wear red. Amongst all the trendy nail art and show stopping shades we have seen on the runway and red carpet a classic red is always going to be a nail colour staple, no matter what the season. This shade of red will look great on any nail length, from chic and professional on short, natural shaped nails or sexy and playful on longer, almond nails.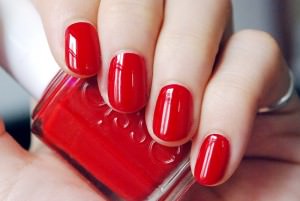 Metallic Silver – You may think this colour is a little risqué for everyday wear but we are all about metallic silver for those last minute party plans. A-List celebs have been snapped rocking metallic silver on their nails and at Fingernails2Go we think it's safe to say metallic's are about to have their moment in the spotlight. We recommend keeping nails short and arched and let the colour do the talking.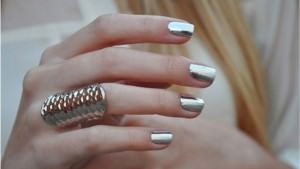 Seafoam Green – This clean, pale pastel colour is subtle and perfect to create those young, carefree, Spring Vibes. This trendy colour is perfect on any nail shape from tripped and natural to Kylie Jenner inspired stiletto nails. Adding some design work to this natural colour and you will have the perfect spring look.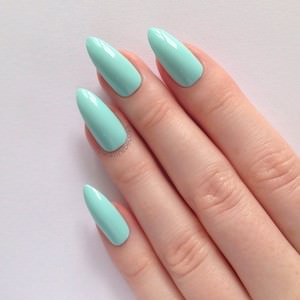 Nail Art Top Coats – Dare to be a little different? Try mixed media nail glitter. This trend features different sizes, shapes, textures and colours of glitter. We all like to keep our nails fun without the tedious work of nail art. Nail art top coats is the perfect way to achieve this. Also due to the nature of the polish and textures it's a great way to extend the life of a dull and chipping manicure. Ideal for those last minute dates! These fun and playful topcoats are great for any nail shape.