Check out the latest nail art trends for Spring/Summer 2015 and see how FN2G can help you to get your nails looking catwalk ready!
It's a start of a new year and a new season!
Nails are set to be even bigger this year and will add an important finishing touch to any outfit!
The nail art trends of 2015 are diverse and there is something for everyone, from bold and bright to soft and subtle. Fingernails2Go have put together the hottest trends this season and recommended some FN2G designs to help you on your way to the perfect on-trend talons!
Negative Space Nail Art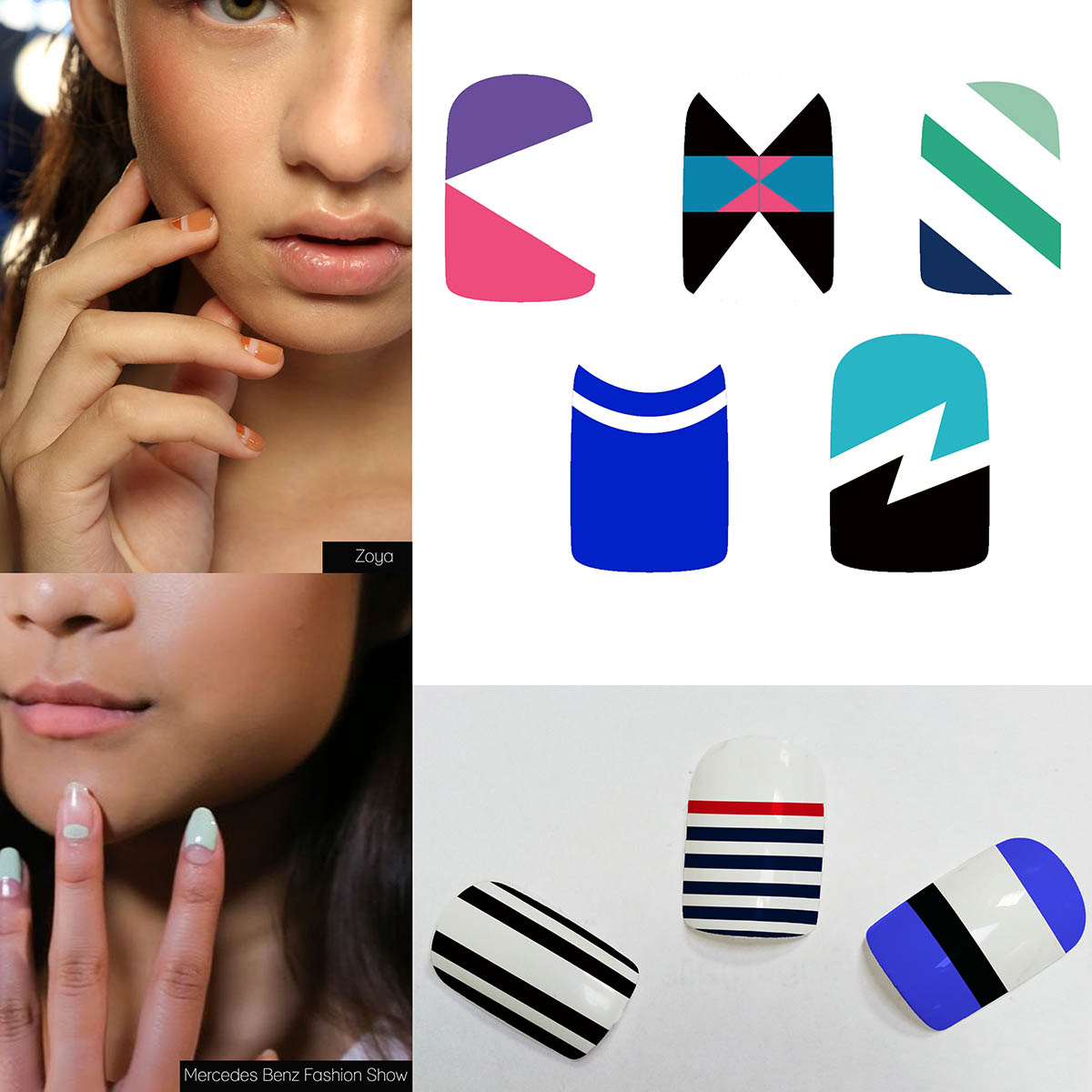 This trend was seen coming into it's own at the end of 2014 but is making a really big impression on the catwalks for 2015. Negative space nails are simple but eye-catching colours with neutral pattern space! It's a great way to spruce up your nails in a sophisticated way, this look would be perfect for a formal event or even everyday office wear.
Tropical Nail Art

Vivid designs with a Caribbean influence were seen on the catwalk and brands such as Desigual translated these designs onto nails! Hot pinks and vibrant oranges look to be key colour trends in 2015 not just on clothing but on nails too!
Monochrome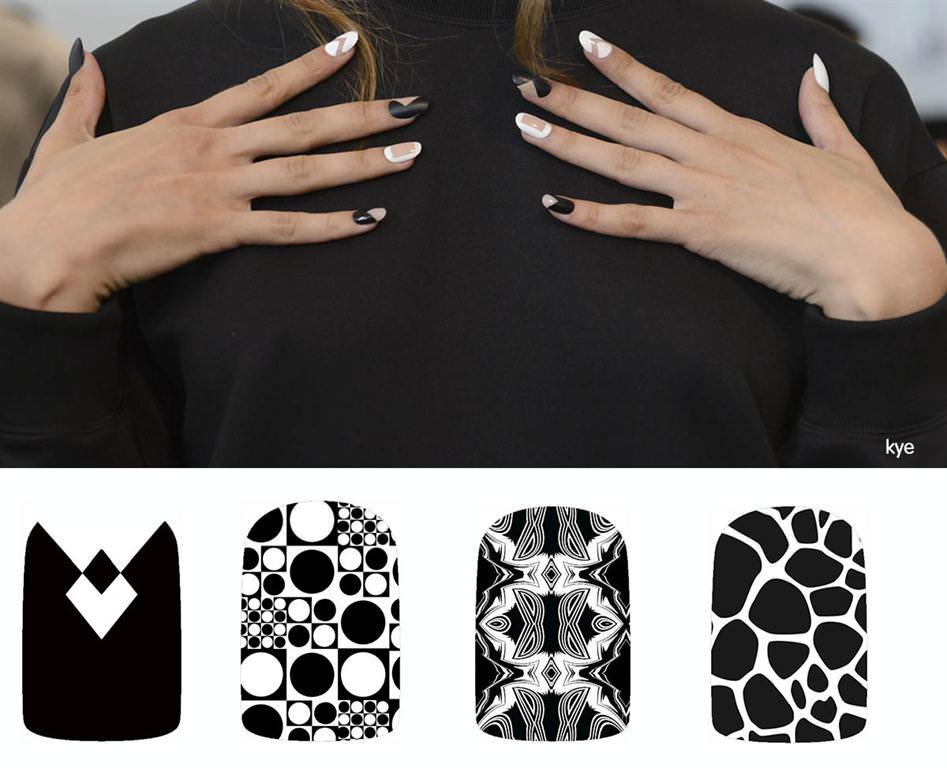 There isn't a year in fashion where monochrome doesn't make an appearance and 2015 is no different.  Designer Kathleen Kye has combined the negative space trend with monochrome to produce fantastic results. FN2G's designs below show you can get this look on your nails using the Fingernails2Go Kiosk!
Marble Nails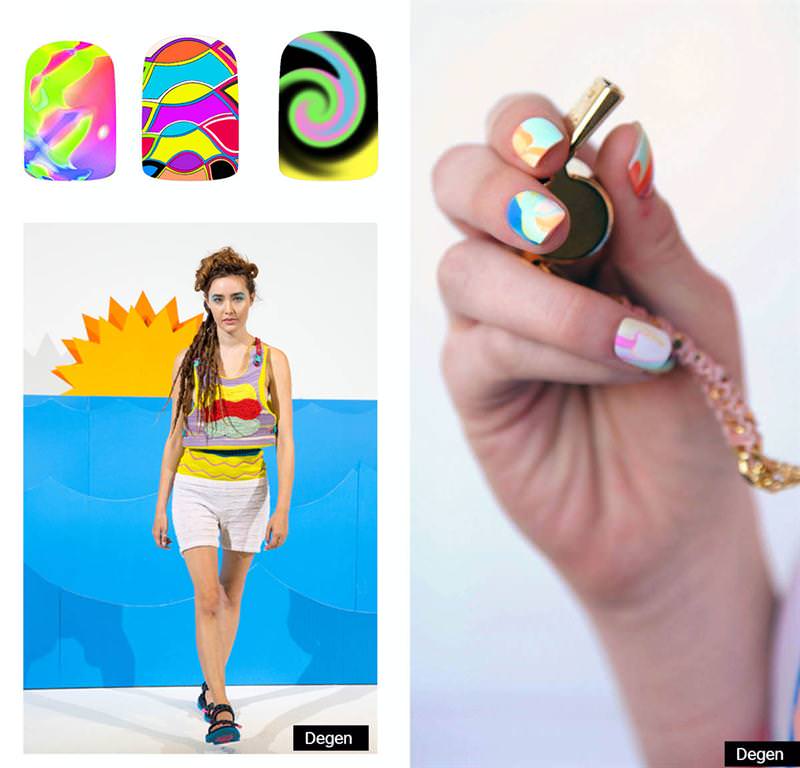 Marble Nails have been an ever-present trend in nail art but 2015 has seen it taken to the catwalks. Designer Lindsay Degen teamed marble nails with her collection to give it a very urban, 90s styling.
Ghetto Chic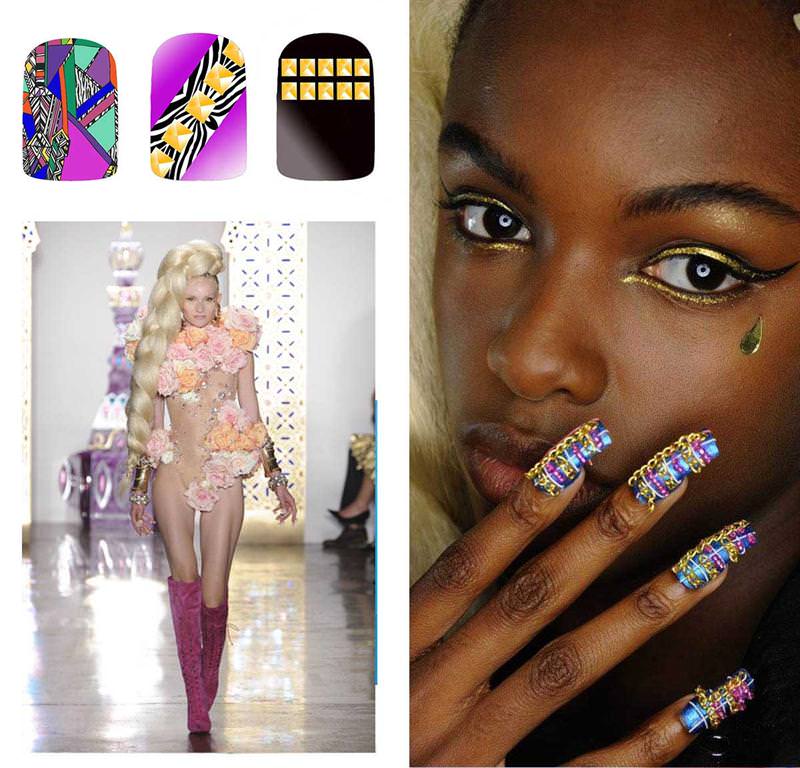 The Blonds – New York based fashion house, has made a big impression on the nail art world with their ghetto fabulous nails. The designs matched their collection perfectly! The look is extravagant and quirky; these nails are one for bold fashionistas. The Fingernails2Go kiosk has many bold and fun designs to choose from so you can also have your own catwalk ready nails!